Quality Control
Basic Ayurveda is proud to carry on the tradition of ayurveda. We are a team of Herbalists, Biochemists, Pharmacists, Botanist, Microbiologists, Ayurvedic vaidya, Doctors and Biotechnologists to bring you safe and high quality traditional products.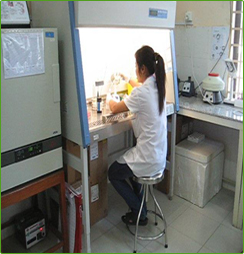 Factors to consider :
Our naturally grown wild crafted herbs come from their natural habitat. Natural habitat plays a key role in the potency of herbs, which is why we use wild crafted herbs, as opposed to less effective cultivated ones. Every herb is collected at its proper harvest time for higher potency.
High quality extracts / Standardized Extract of wild crafted herbs from their natural habitat :
In all our proprietary formulas and single formulas, we use high quality extracts (amount used is dependant on the potency and quality of the plants). Our extraction process uses the methodology most appropriate for each specific herb.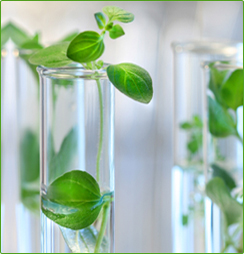 GMP Certified Manufacturing Facility in India: Laboratory tested for quality purity and heavy metal standards.

ISO 9001:2008 (International Quality Standard) Certified  is the latest version of the standard which emphasises on continual improvement and customer satisfaction. It applies to the processes of an organization that influence quality. The facility is certified for matching international standards in Quality Management System, Management Responsibility, Resource Management, Product Realisation, Measurement, Analysis and improvement.

 

HACCP Certified plant Control Points (CCP's) can be taken to reduce or eliminate the risk of the International HACCP Alliance designs, implements and manages food safety programmes for organizations in the food and food-related industries. HACCP is used in the food and other consumable industry to identify potential food safety hazards, so that key actions, known as Critical hazards being realized.
No Artificial Chemicals or Synthetic Colors and Flavours :
All binding ingredients used are taken from a natural source. All herbs and ingredients used in our products have a safe history of use in Ayurveda (Indian Vedic herbal system) for many centuries. Every herb is collected during the full-ripened time; tested for its genuiness and strength of its active constituents. Naturally-grown herbs are preferable to cultivated herbs. Aromatic herbs or herbs having volatile oil are used in the natural form, the rest of the herbs are used in standardized extract form because active principles vary from region to region and habitat to habitat. Total extract of herbs is used instead of isolated salts. Ancient Ayurveda has suggested many methods for analyzing the various herbs, but at that time herbs were used in their original form to powder, pills or juice of fresh herbs or distillate of herbs. All the suggestions and methods for identifying a particular herb were physical and taste based. Now, since a lot of work has been done, chemical tests are available for identification of true herbs and quantity of active constituents.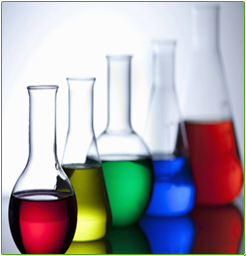 We are equipped with a modern plant, machinery and quality assurance system and the herbs are tested for their complete strength, efficacy and safety. Good manufacturing practices are applied with a neat, clean and sanitary environment. Herbs are procured in season and stored in extract form. All the requirements regarding purity, quality and efficacy are totally complied with and given top priority from the time of procurement till ready for consumption.
Manufacturing activities are carried out in newly-built premises in India. Quality control measurements are taken under the guidelines of a highly experienced and qualified person, having a vast knowledge of analytical chemistry and a team of biotechnology research associates  to maintain strict standards and comply with all requirements from the time of procurement to finished product. Most of all, our R&D focus mainly on high efficacy and high safety of all the products.
Basic Ayurveda juices/product retain their vitamins :
Basic Ayurveda's unique pasteurization and manufacturing process is important in retaining our 100% organic juices' high nutritional value and fresh taste. It is the key to the high quality and long shelf life of every Basic Ayurveda  juice.
Once we have picked our fruits and vegetables at the peak of ripeness to ensure the highest quality, we employ our proprietary production method. We press out the juice from the fruits and vegetables. Basic Ayurveda's First press virgin juice, which can not damage the nutrients, we use traditional process to separate the juice from the mash. This basic principle applies throughout our process: the fewer the processing steps and the lower the temperature, the higher the nutritional value of the juice.
Variations in color, flavor and aroma in Basic Ayurveda products :
Depending on the weather, the natural sugar content, the acidity, the color and the flavor of fruits and vegetables can vary. The climatic variations from year to year result in sensory variations which make up the distinctions in vintages. Basic Ayurveda tries to avoid greater variations as much as possible by controlling the types of fruits and vegetables chosen and through the blending of different regional crops/collection. Basic Ayurveda does not use concentrates, the dilution of which can provide a standardized product. Our products are absolutely natural and uncompromised. No adjustments in aroma, flavor or color are made

Basic Ayurveda juices contain NO sugar :
Berry juices such as Gooseberry and Indian Blackberry are naturally very good acrid and sour tasting. Sugar is not added for drinking pleasure.

Basic Ayurveda juices contain sediment :
Sediment contains many beneficial properties, such as phytonutrients. For this reason, Basic Ayurveda juices are not enhanced or clarified (sediment filtering) whenever possible. In order to retain the highest possible quantity of vital nutrients, sediment is an essential part of the product. The sediment supports and enhances the characteristics of the juices. Sediment is a sign of juice in its natural state and Basic Ayurveda recommends shaking the bottle gently before consuming. In order to remove the sediment, chemical-physical methods are necessary, which are not in accordance with the Basic Ayurveda philosophy.
Shelf life of Basic Ayurveda juices :
Basic Ayurveda juices have a two-year shelf life. That means that, from the date of production to the date the product expires, Basic Ayurveda juices can sit on your shelf. At any point in that time period, you can open a bottle of our vegetable or fruit juice and experience fresh-from-the-field flavor and nutritional value.

A long shelf life is necessary :
(1) Fruits and vegetables are only harvested once a year, so that necessitates a minimum shelf life of one year.2
(2) Due to worldwide transportation and distribution, we have to ensure enough time for supplies to reach our markets.-710a-
(3) Most importantly, we want to ensure that you receive the freshest, best tasting juice available.
Basic Ayurveda achieve a two-year shelf life :
Basic Ayurveda's two-year shelf life is made possible by our innovative production, packaging and distribution methods. Also, Basic Ayurveda fruit and vegetable juices are acidic. Acidic juices have a naturally longer shelf life without compromising quality.
(1) Pasteurization. Our gentle pasteurization method heats the juice quickly and at a low temperature, and then cools it down immediately, allowing for greater retention of nutrients. The longer the pasteurization process and the higher the temperatures, the greater the damage to the juice and the vitamins it contains. Because of that, our juices are pasteurized at an average temperature of 80°c , whereas many competitive juices are sterilized at over 100°c or more.
(2) Packaging. We package our juices in non-gas-permeable PET packaging, PET bottles provides the best protection for our juices like as leakage & breakage and does not allow external elements to permeate the bottle. The bottles are then placed in cartons and protected from light and dust.
What happens once the bottle is opened ?
We recommend our healthy juices be refrigerated before enjoying.  Once opened, Basic Ayurveda juices can be stored in the refrigerator and enjoyed for 30 days.